Air travel has bounced back after its pandemic-induced slump, but that doesn't mean passengers are feeling good about it.
North American travelers are frustrated with high ticket prices, staffing shortages and reduced routes, according to consumer research company J.D. Power's 2023 North American Airline Satisfaction Study.
The survey finds overall North American airline passenger satisfaction at 791 out of 1,000, down seven points from the 2022 study – which wasn't exactly a glowing result either.
Michael Taylor, travel intelligence lead at J.D. Power, told CNN Travel that "continued high prices for travel" is the "biggest factor" in passengers' dissatisfaction.
"This score continues to decline," he said.
Unsatisfied passengers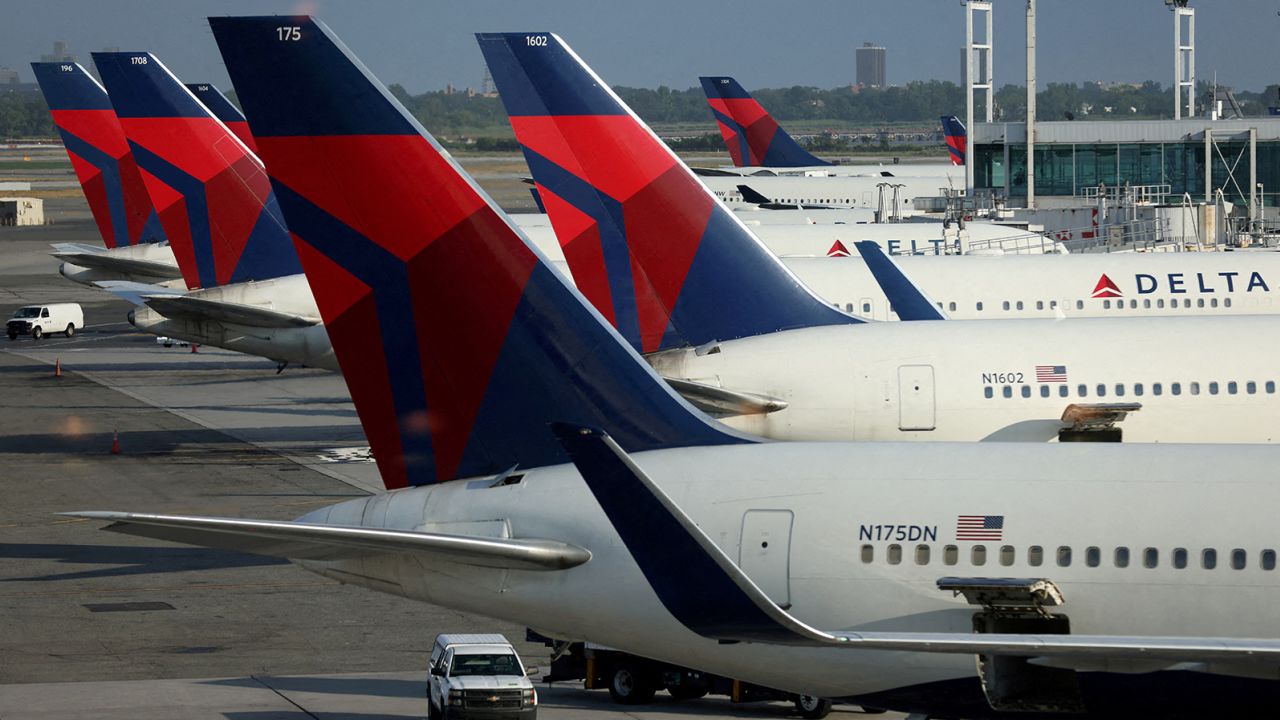 J.D. Power's survey breaks down passenger satisfaction by cabin, with Southwest Airlines coming out on top for economy passengers for a second year in a row, with 827 points. Delta Air Lines came in second for economy travelers with 801 points, while JetBlue Airways is a close third with 800 points.
Delta Air Lines is number one for premium economy passengers with 848 points, JetBlue Airways is number two for premium economy with 840, while Alaska Airlines rounds out the premium economy top three with 823 points.
For those traveling first class or business, JetBlue topped the charts with a score of 893. Delta Air Lines ranks second for first class and business class travelers with 865 points, while United Airlines comes in third with 848 points.
J.D. Power found that first class and business class passenger feedback was the most positive overall – and notably, upper tier travelers notably rated their flying experience more highly than last year. Taylor attributes this to reinstated business class and first class food and drink services following a pandemic-enforced hiatus.
"In-flight services (food, beverage, entertainment) is the biggest factor for these upper-class cabins. It means more than the price they're paying for the ticket," said Taylor. "The ability to 'get what is expected' is sort of a rising tide that lifts all factors for these passengers."
Praise for flight crews
While compiling the survey, J.D. Power quizzed 7,774 travelers who'd flown with a major North America airline between March 2022 and March 2023. As well as considering ticket cost and in-flight services, passengers were asked to rate airlines on aircraft, baggage, boarding, check-in, flight crew and reservation experience.
According to Taylor, the most surprising result was the overall high score for flight crew.
"Being friendly and helpful when planes are jam-packed is difficult," he said. "Usually, we see a decrease in scores when travel spaces are crowded and busy. Kudos to the airlines' staff and crew for managing in a difficult time."
Taylor also has a message for unsatisfied passengers, advising them that aviation is still in an "unusual situation" due to "high demand and lack of crews to man flights" and the landscape will likely shift again.
He also points towards a North American pilot shortage and its knock-on effects.
"Planes will be fuller and there will be fewer options in air travel until more pilots can be trained and qualified," he said.
J.D. Power's top 2023 North American airlines for economy passengers
1. Southwest Airlines
2. Delta Air Lines
3. JetBlue Airways
4. Alaska Airlines
5. WestJet
6. Allegiant Air
7. United Airlines
8. Air Canada
9. American Airlines
10. Spirit Airlines
11. Frontier Airlines
J.D. Power's top North American airlines for premium economy passengers
1. Delta Air Lines
2. JetBlue Airways
3. Alaska Airlines
4. American Airlines
5. Air Canada
6. United Airlines
J.D. Power's top North American airlines for first/business passengers
1. JetBlue Airways
2. Delta Air Lines
3. United Airlines
4. Alaska Airlines
5. Air Canada
6. American Airlines